The Bride, the Jellyfish and the Sea turtle

Fashion Design
2017


This project focuses on recycled and upcycled clothes and materials. The mini collection is made in collaboration with the Icelandic Red Cross during my exchange at LHÍ.


Project made dutring exchange at Listaháskóli Íslands - Icelandic Academy of Arts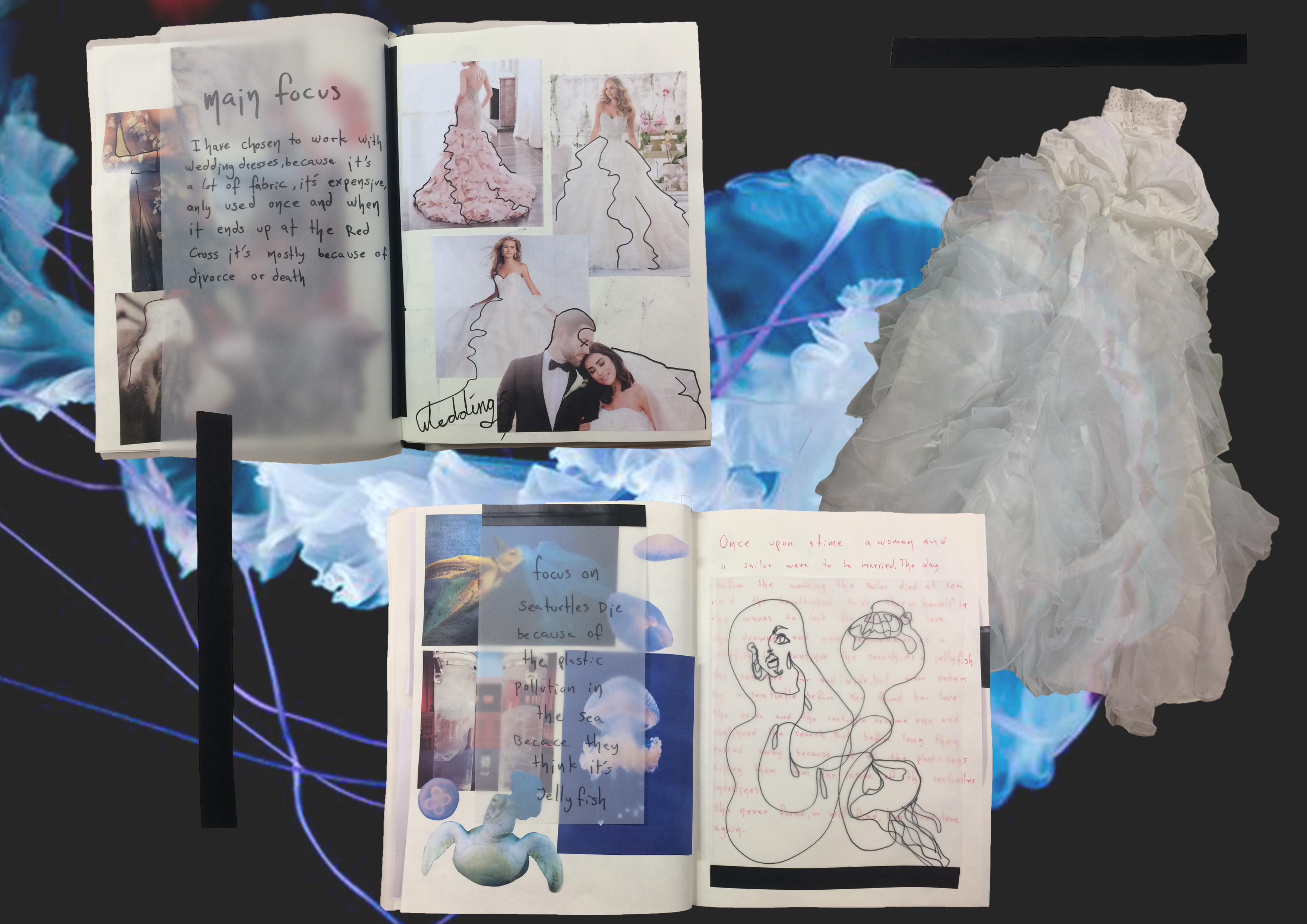 I choose to work with a weddingdress becuase there's a lot of fabric and it isn't a very sustainable garment since it's supposed to be worn once. The dress I found at the red cross reminded me of a jellyfish, which made me look into the lifecircle of a jellyfish and pollution in the ocean. Jellyfish can live for hundreds of years, except when they get eaten by seaturtles. In these days it's commen for seaturtles to die from eating plastic bags, thinking it's jellyfish. So my collection was based on a story I created about a bride, a jellyfish and a sea turtle. The story came to me when I was draping and I realised that storytelling helped me during the creative process.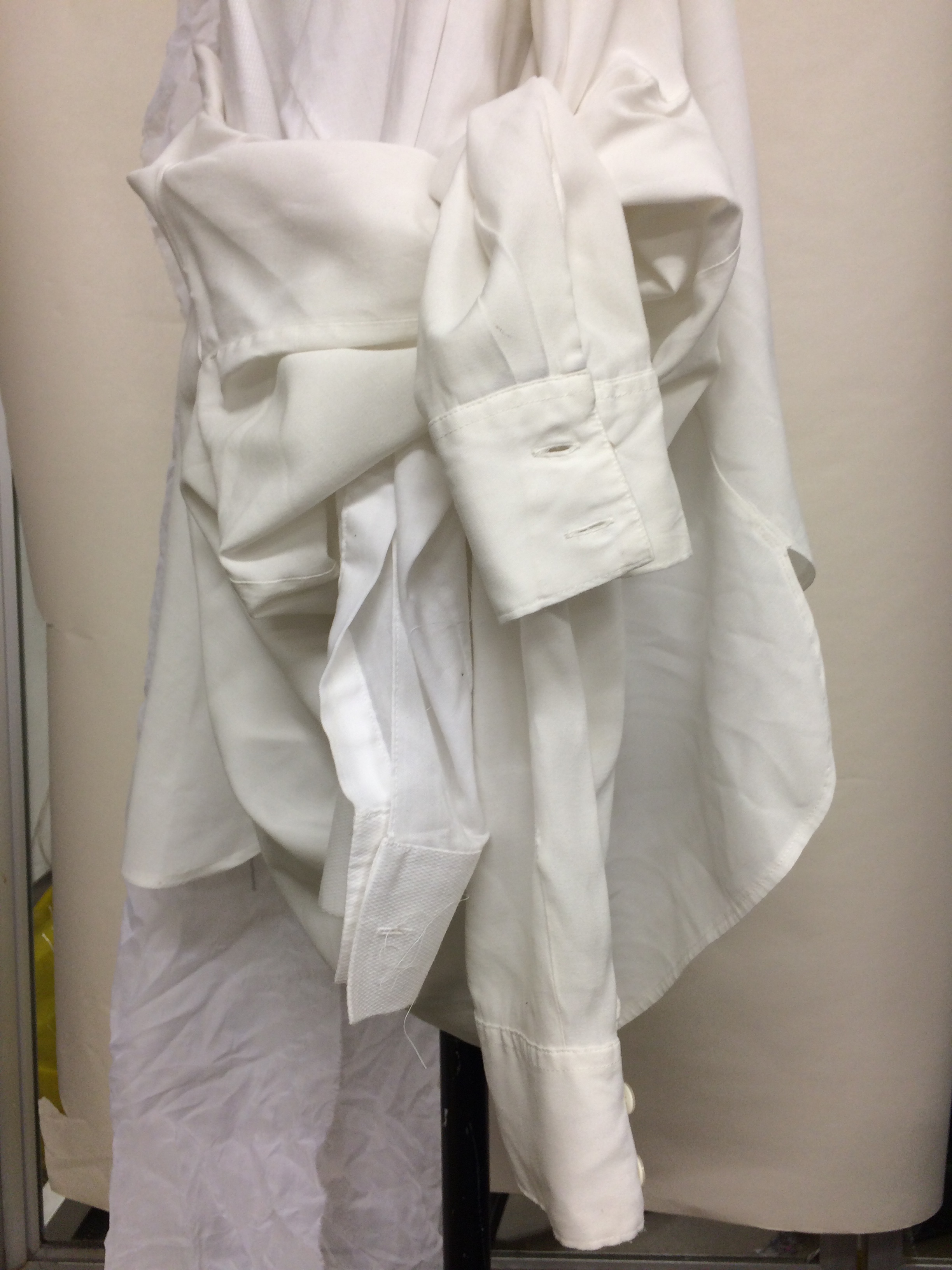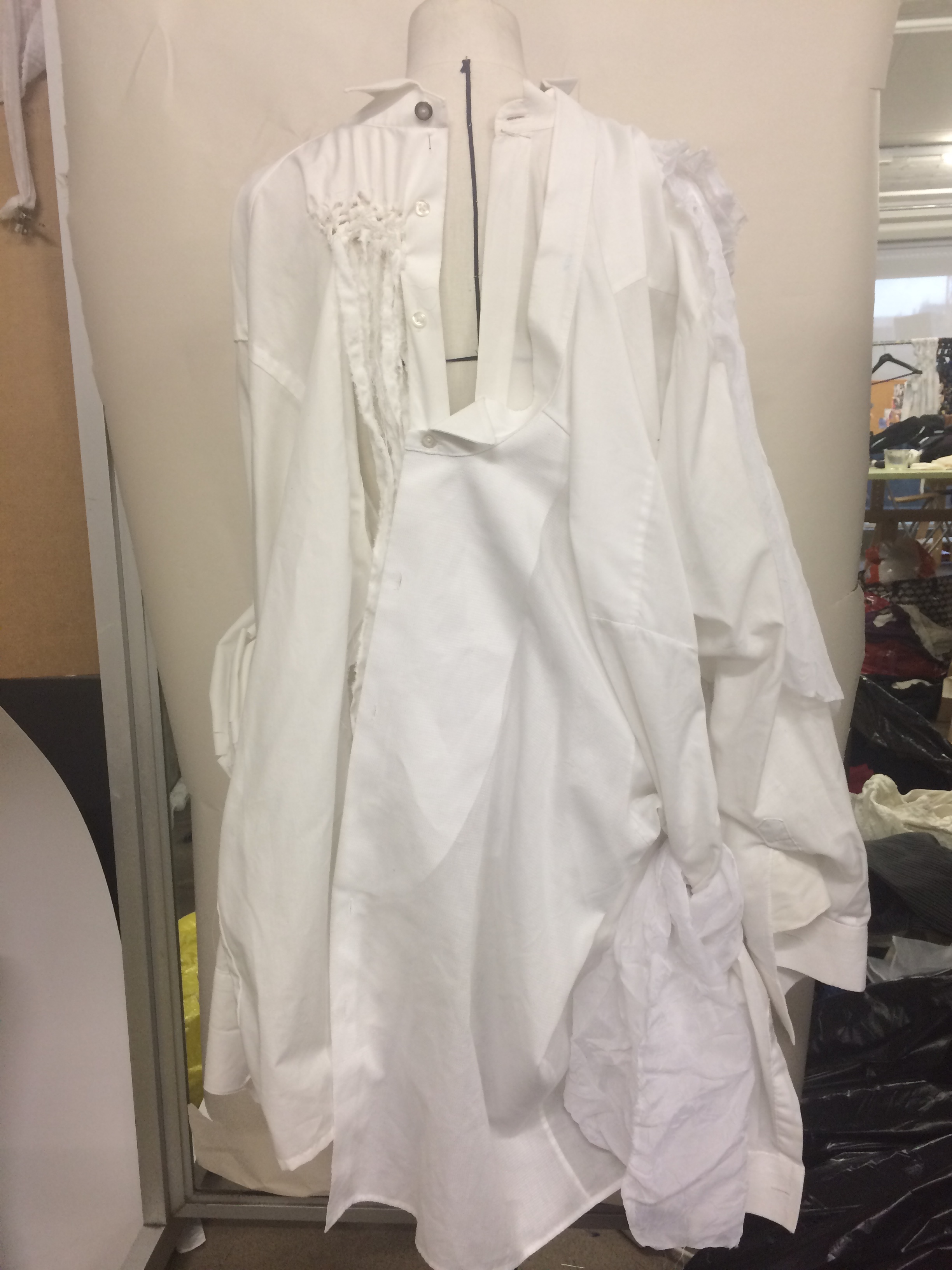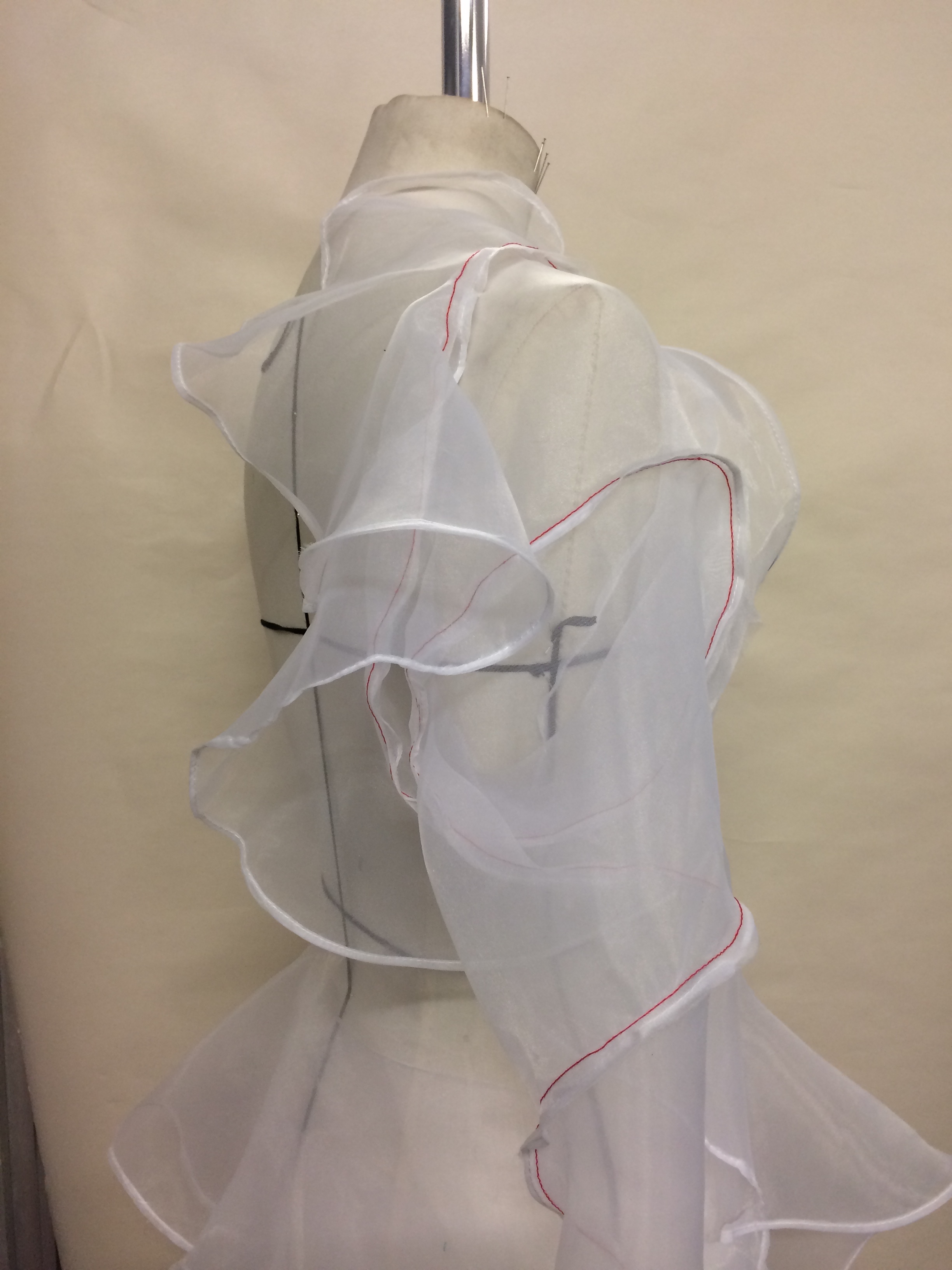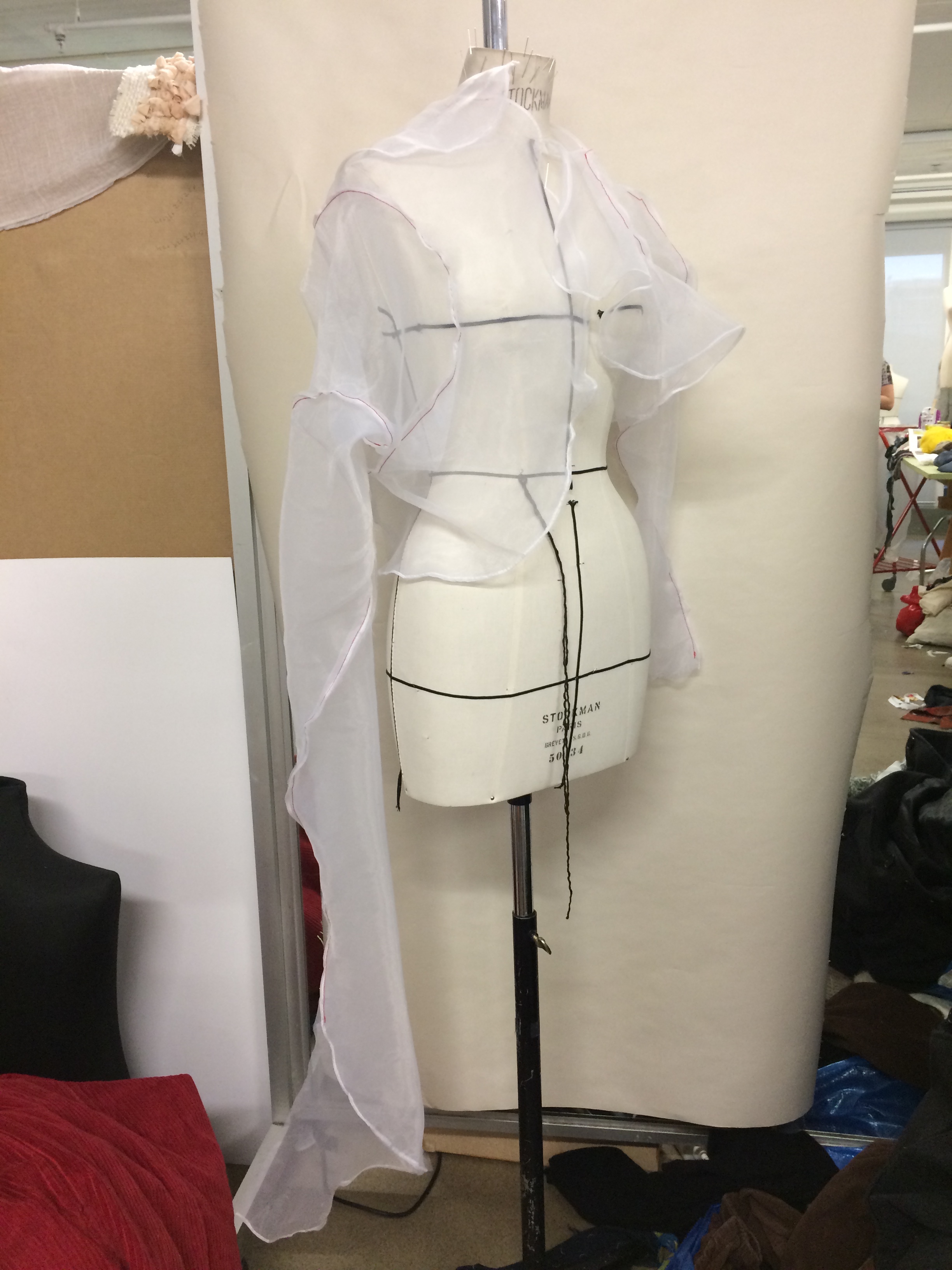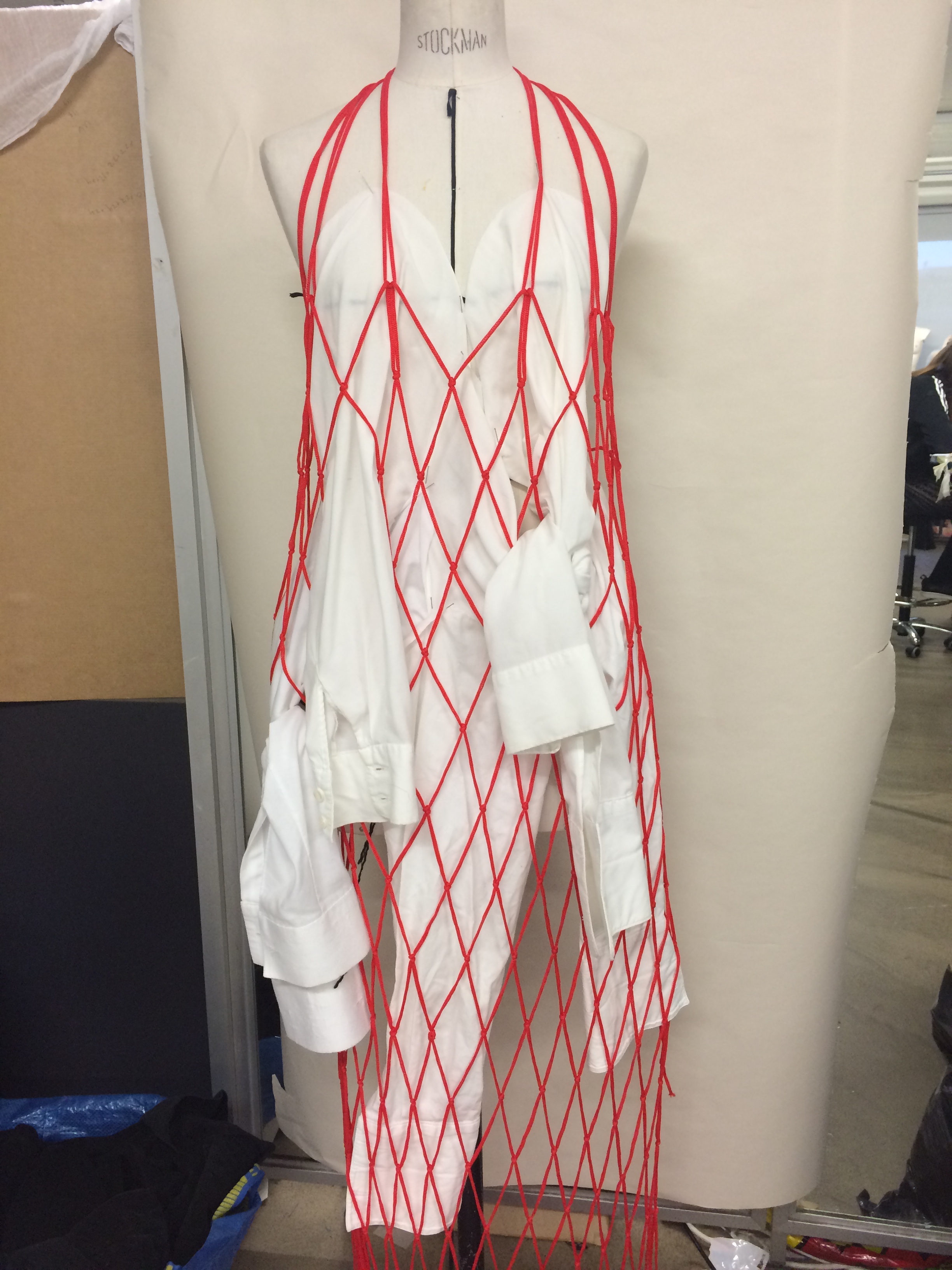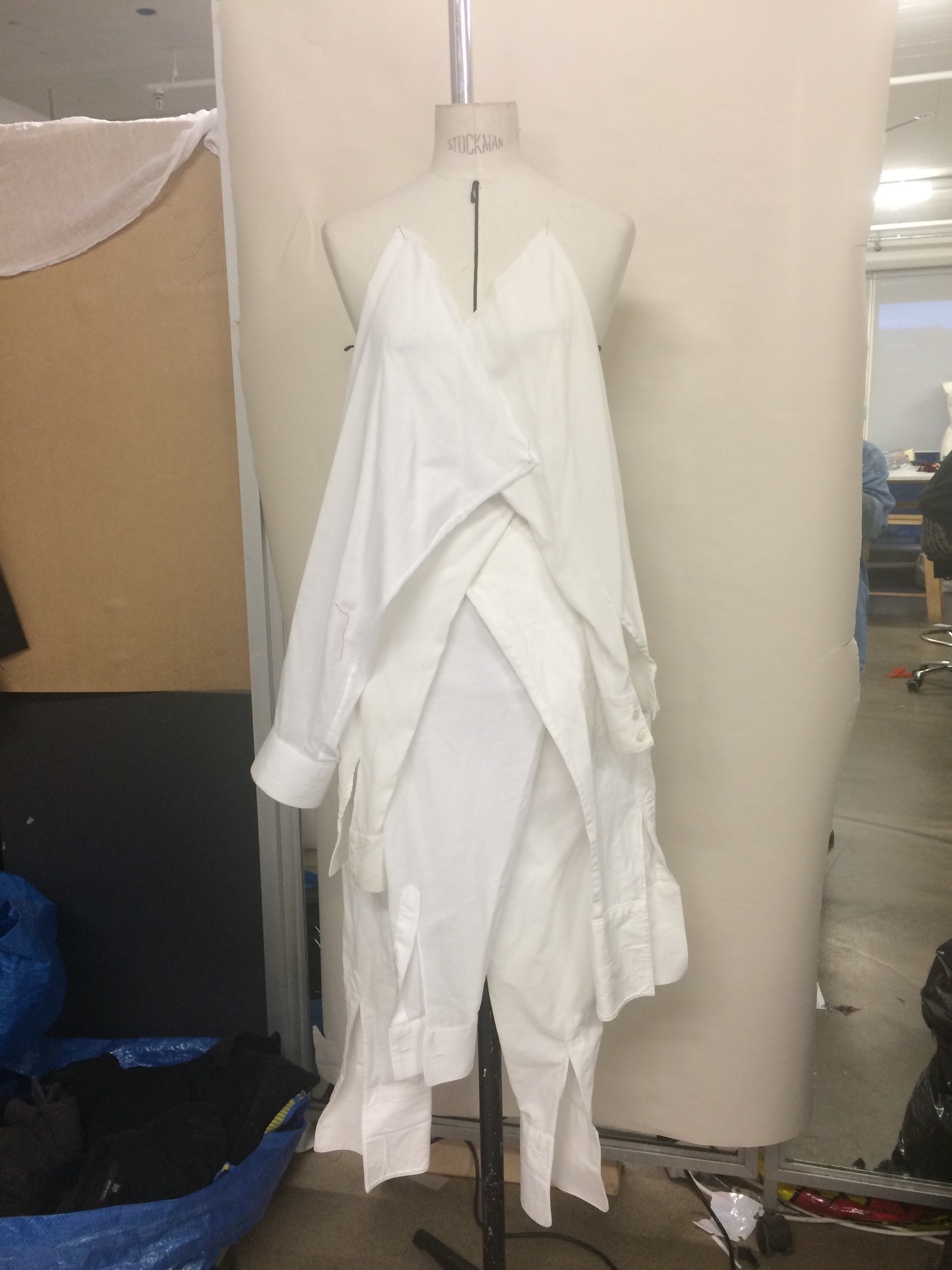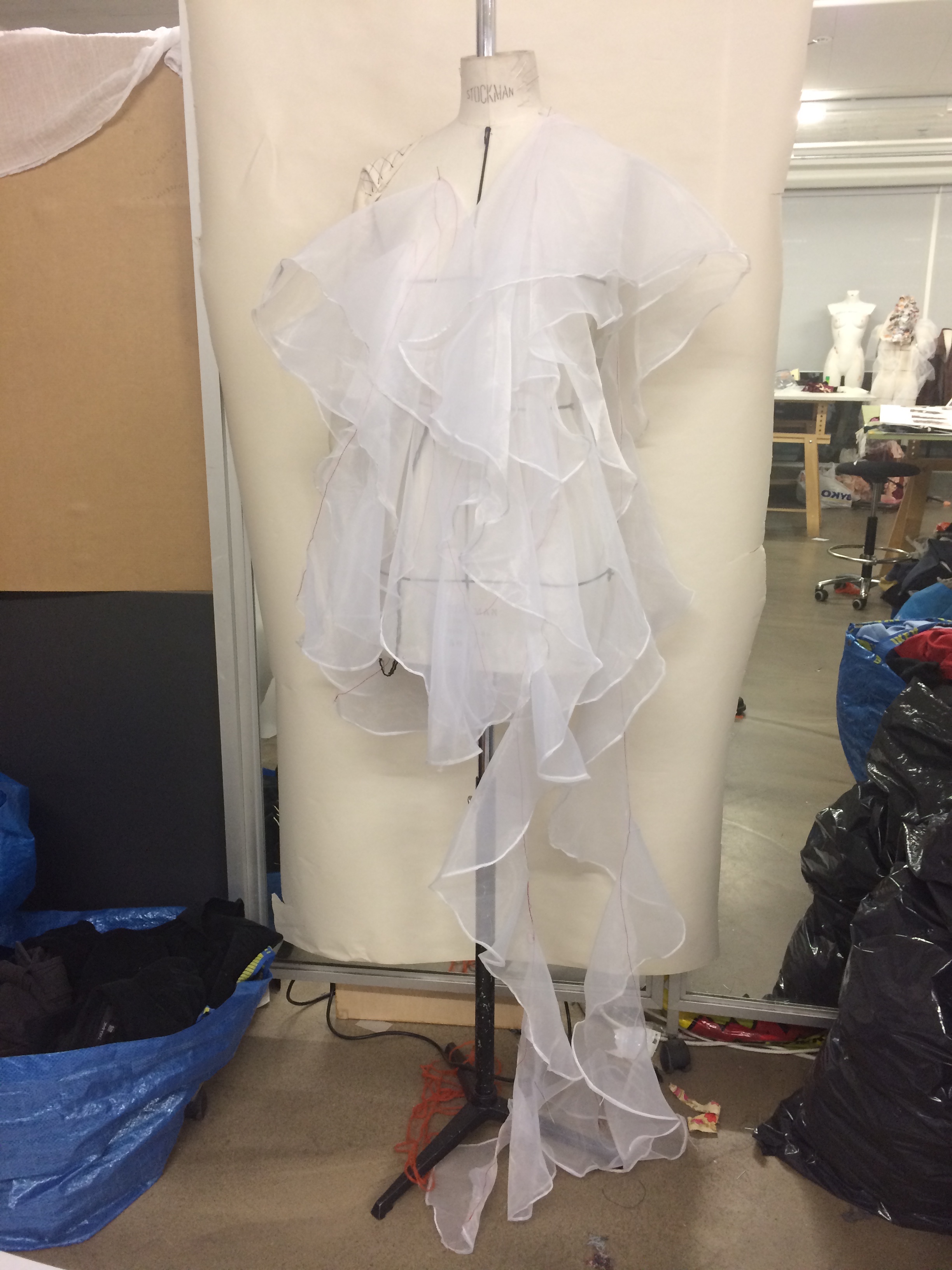 Drapings with secondhand clothes from the red cross
This project was very interesting to me because it taught me to see the potential in second hand garments and the treasures you can find while sorting though so much waste.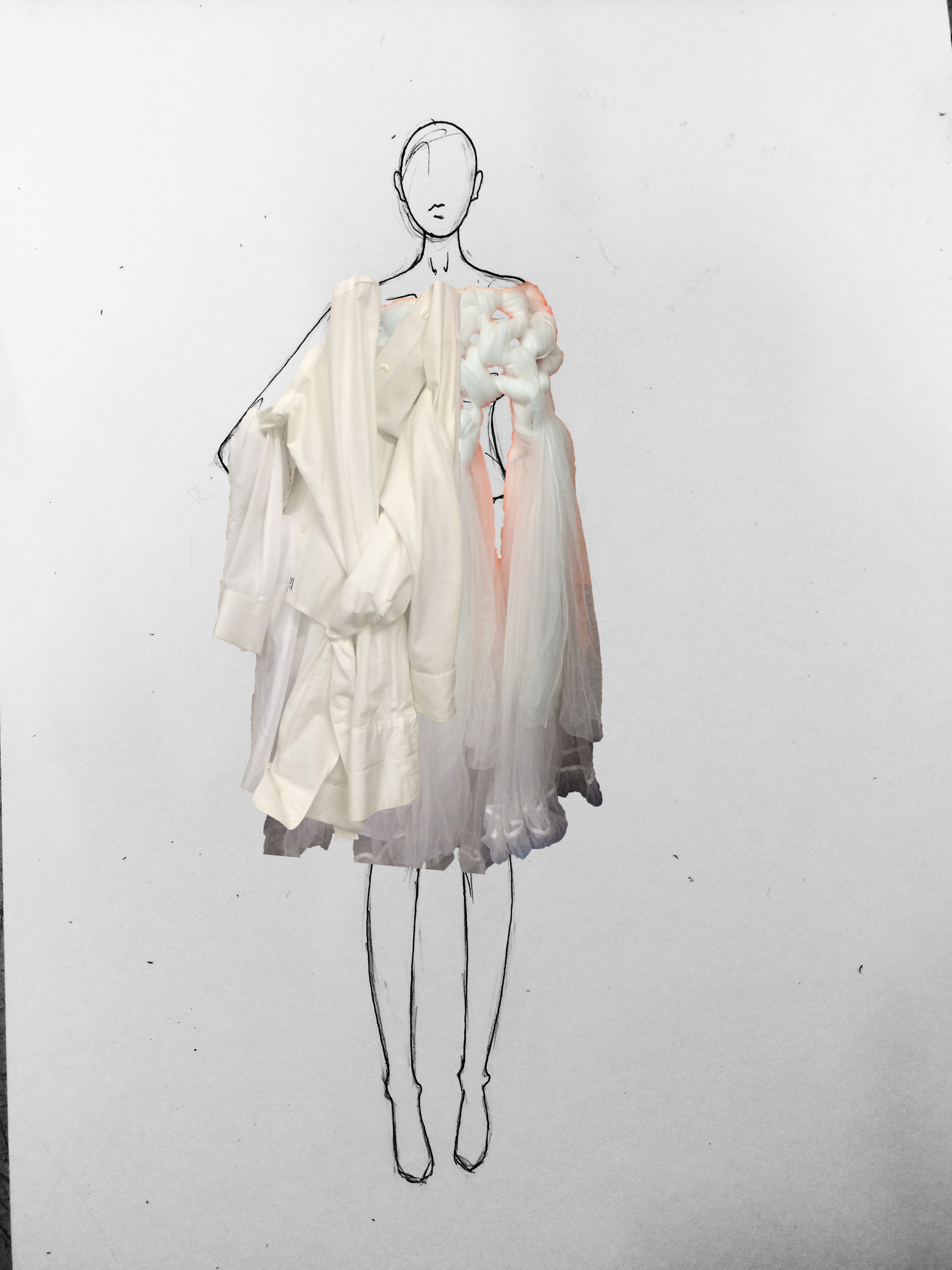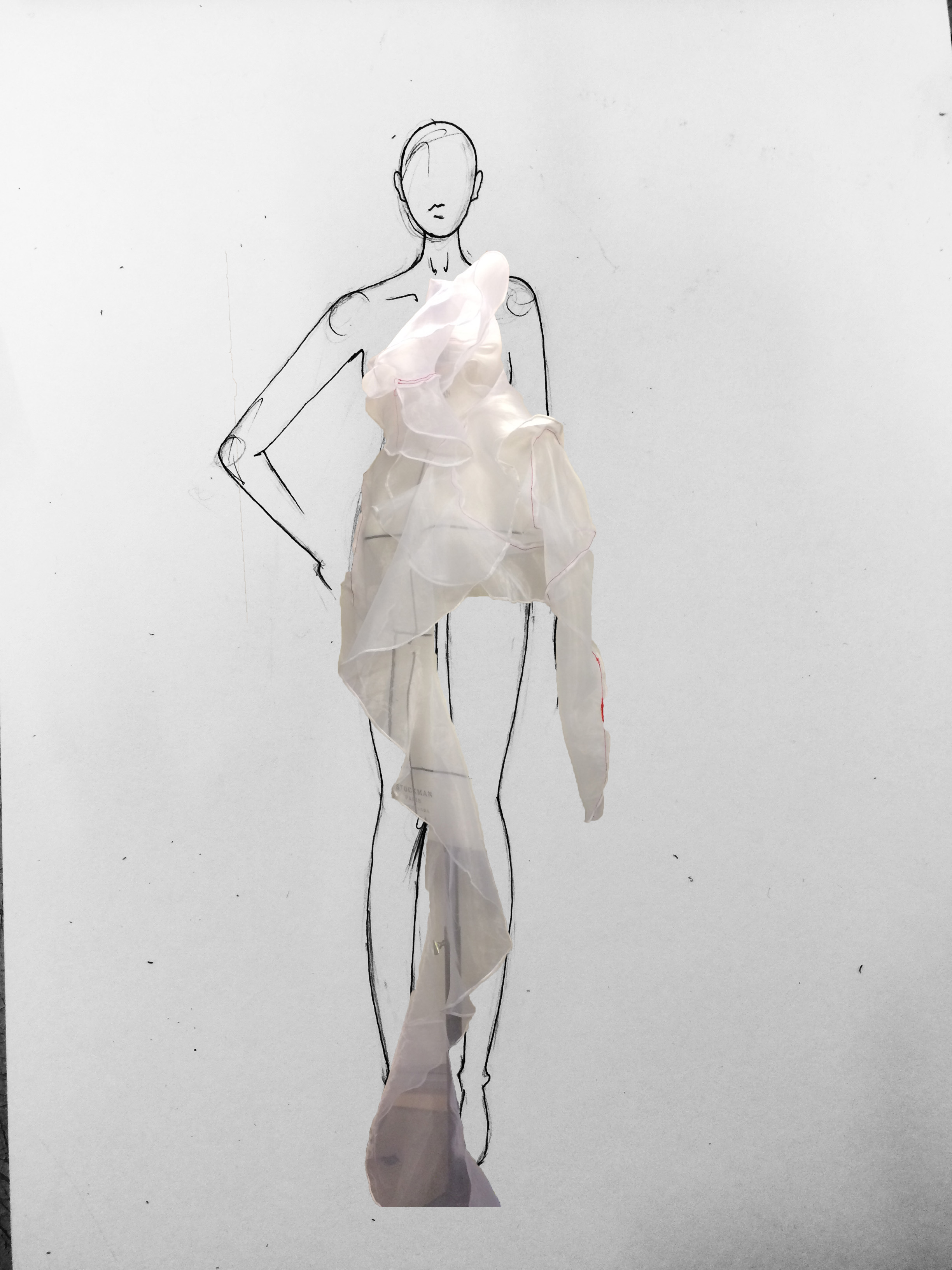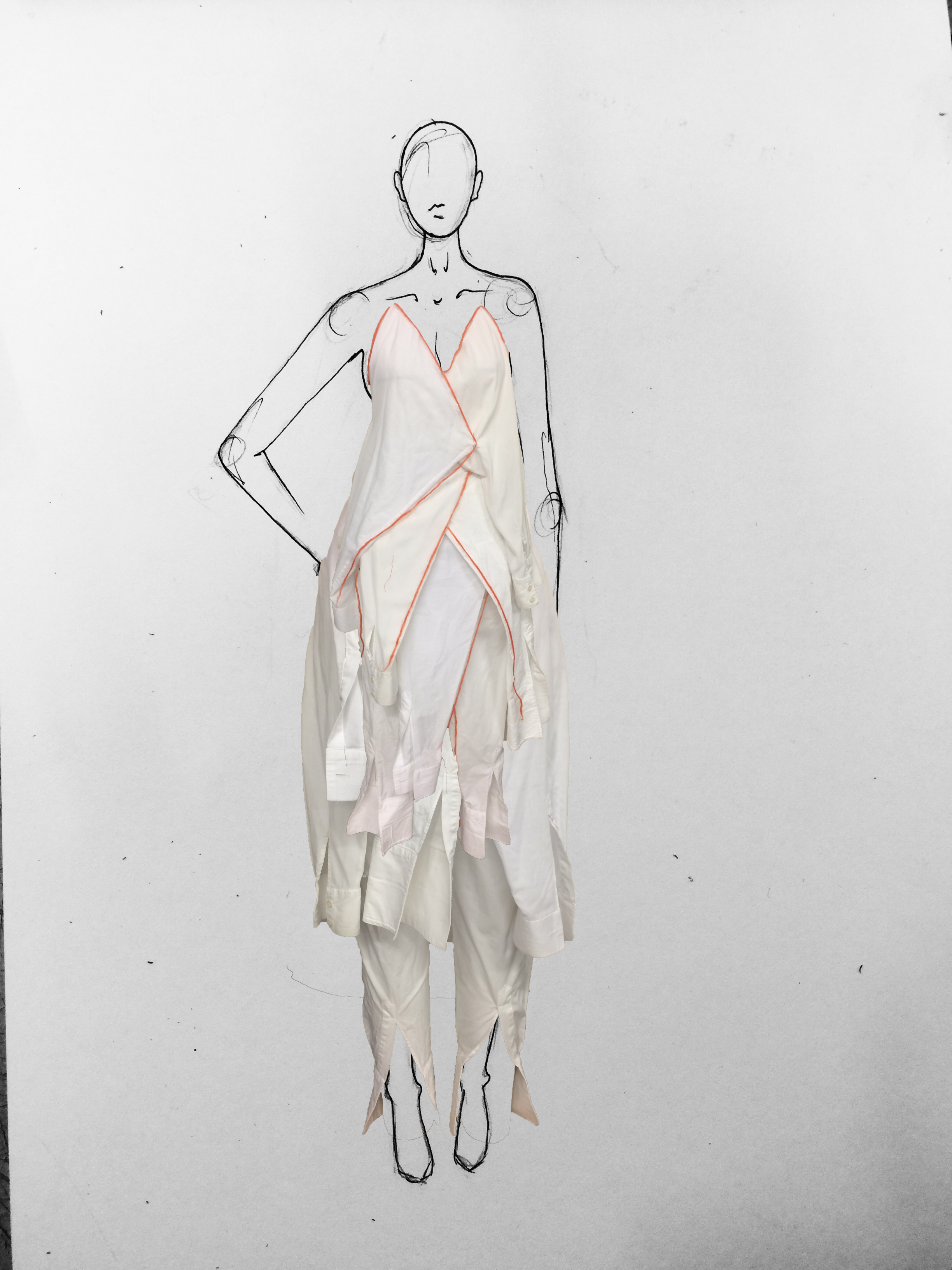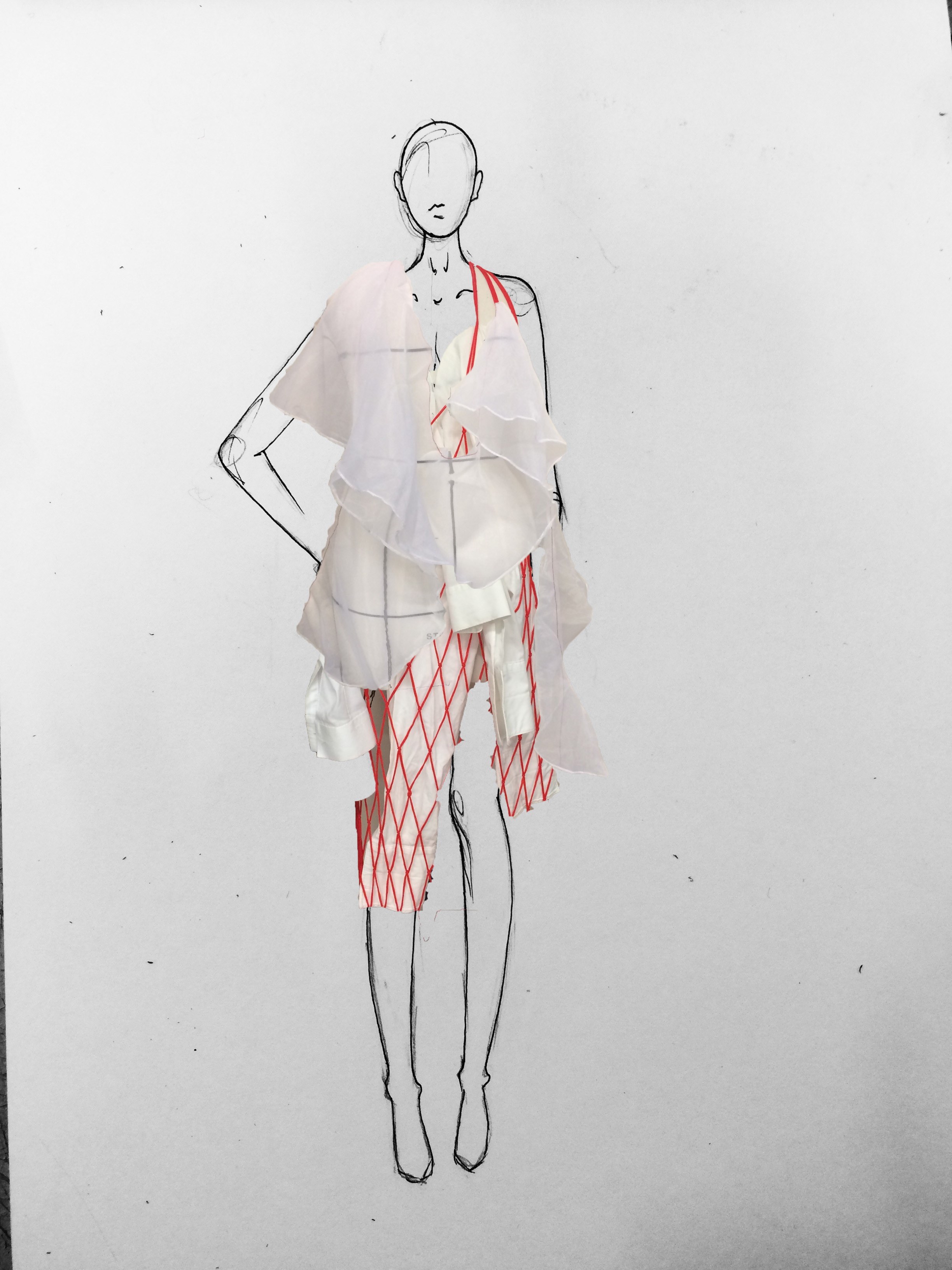 Sketches, collages in photoshop and drawings
"Once upon a time a woman and a sailor were to be married. The day before the wedding the sailor died in a accident at sea and the bride became so consumed by her broken heart, that she threw herself in the rough waves and died. When she drowned and sank to the bottom of the ocean her soul longed so much for her true love that it became reincarnated as a jellyfish. She found herself searching far and wide in the ocean, but before she found her true love she were eaten bit by bit by a sea turtle. The sea turtle felt pitiful for her lost soul and welcomed her to become one with it's body. They then continued their search together in the wast ocean. The flowing trashbags imitate the jellyfish sliding through the water and therefore the sea turtle ate a huge amount of plastic. So the bride and the sea turtle didn't succeed in finding her true love since the plastic filled it's stomach to the point where it died. The end"
The mini collection: The Bride, the Jellyfish and the Sea turtle