Tinna Bigum
and I made a collection in collaborations with Salvation Army, where we upcycled second hand clothes.
Collaboration with Salvation Army in Copenhagen
We would go to the sorting center and look through bags of clothing to find things that were good enough quality to make new clothes from. We chose to work with a lot of sportswear, cotton shirts and kids tyll skirts. Some of the items were fine, but most of it was torn or worn out in different parts.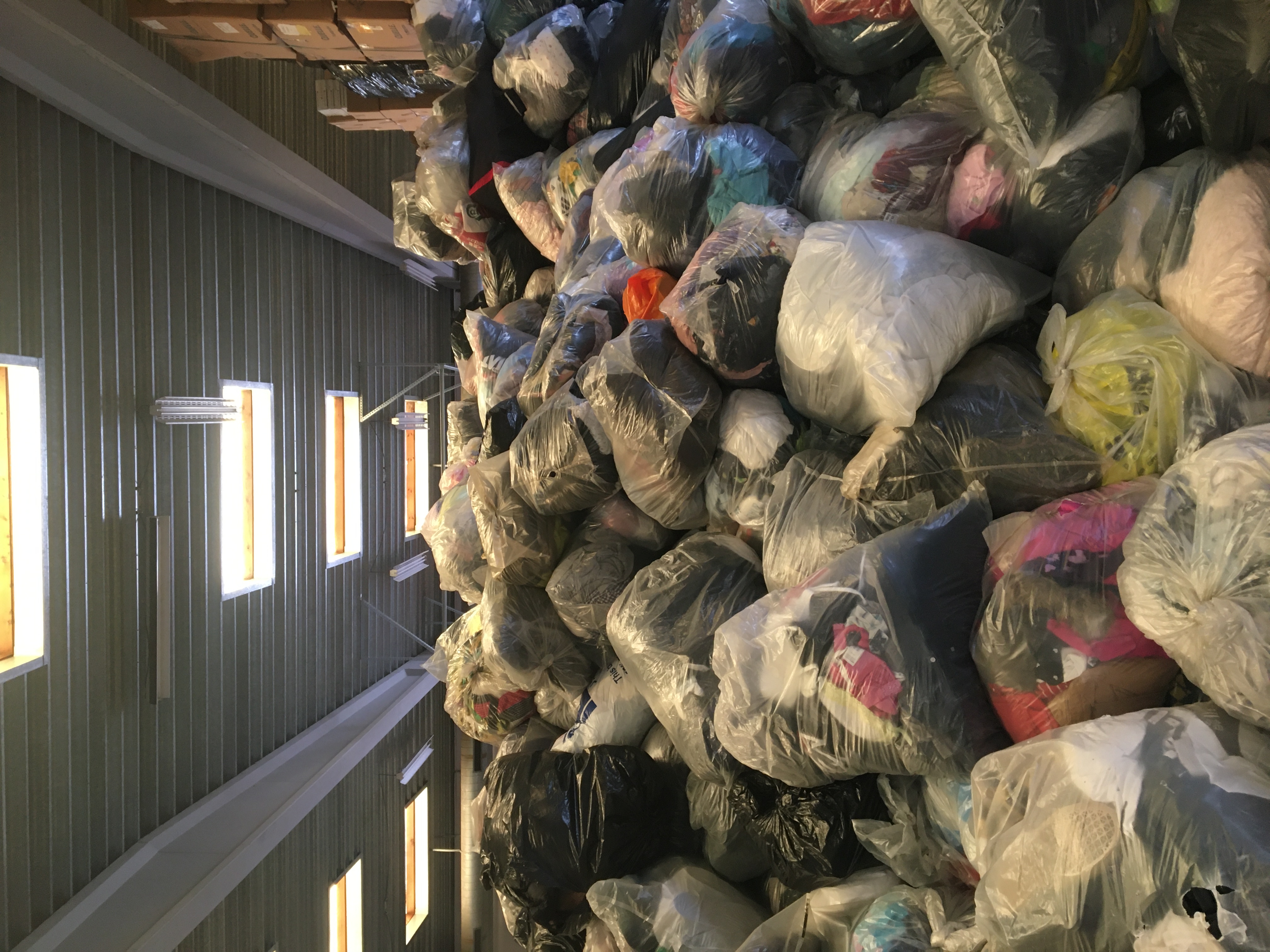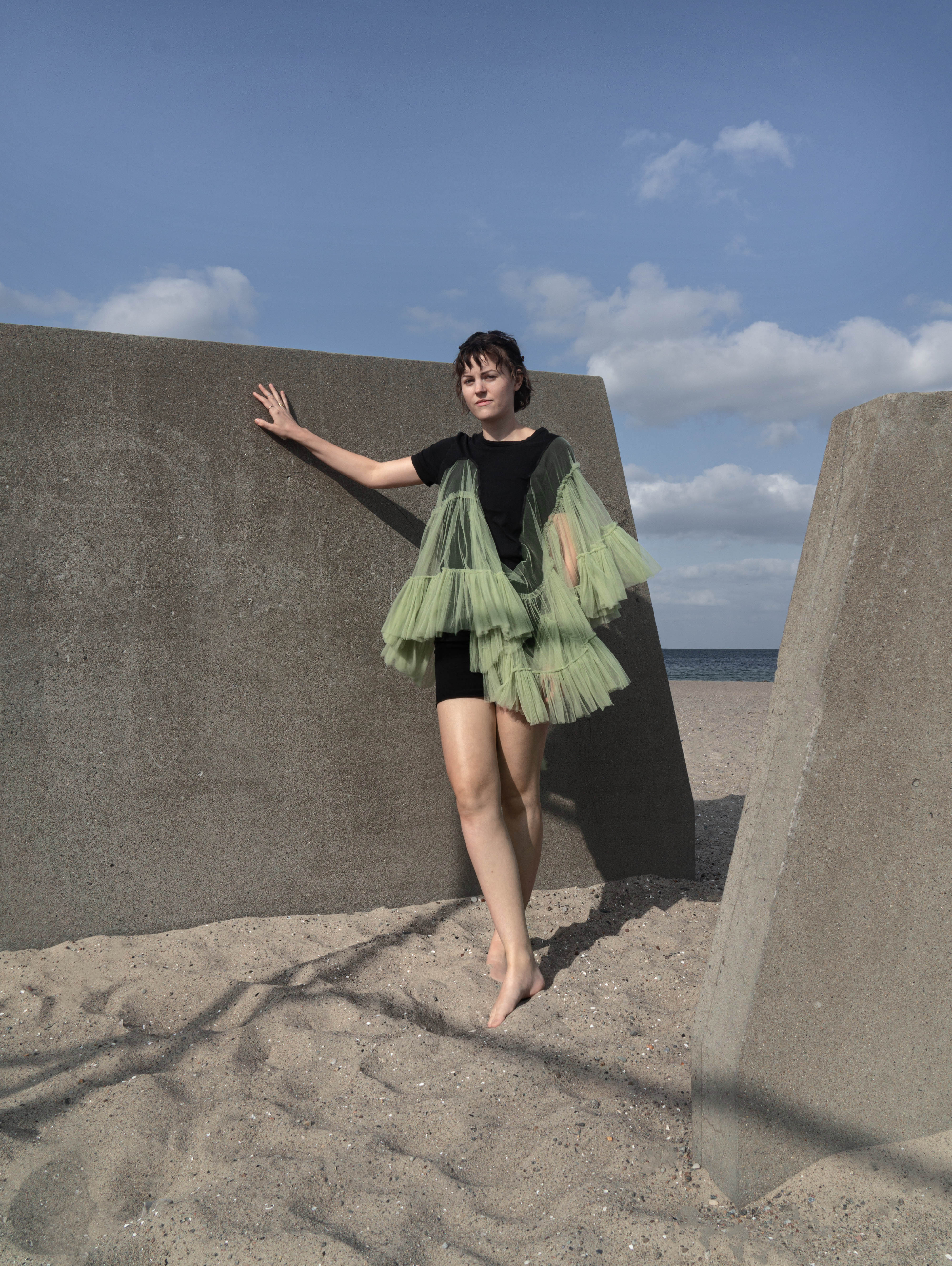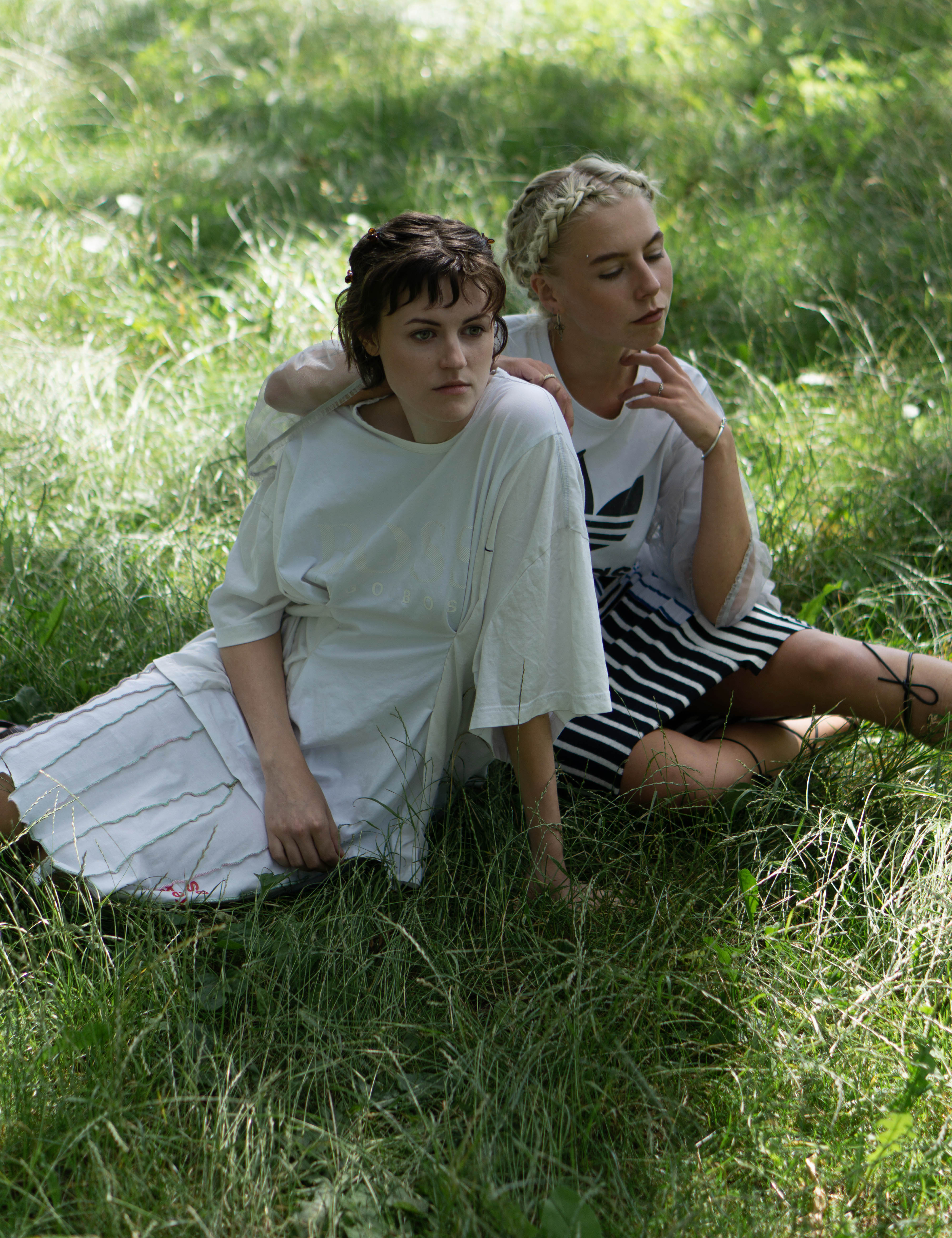 Photographs by: Regina Piil - Designs are a mix of Tinna Bigums and Amanda Vesthardts