Aesthetic Surgery

Fashion Design
2017


Past, Present, Future - throughout time both pattern making and surgery has changed a lot and I wanted to combine surgical techniques and pattern construction, since I saw a lot of similarities and found it really inspiring.


A sustainable jacket project in collaboration with Beirholm Textiles

For this project I have focused on aesthetic surgery and have combined the technical methods from surgery with the techniques from pattern construction. I find the grotesque world of the human body very inspiring and have used the book "Aesthetic surgery" as my main inspiration. I wanted to make a collection with a focus on outerwear, where you could change the shape and style of the jacket. This flexible collection is sustainable in the up-cycled fabric and the multifunctional design.

The thought was that since humans have changed their appearance and bodies more and more over the years, the jacket should change accordingly to the person wearing it.
My textiles have been donated by Beirholm. The textiles are 50% cotton and 50% polyester for both comfort and durability. They make textiles for hotels, restaurants and hospitals. The textiles they donated are all leftover samples. These samples have been made to check the quality and durability of the products and will only be sold during a clearance sale as leftover scraps.
I used stockings as string, since it reminded me of the intestines that were used as thread a in the old surgical stitches.
Collages made with jackets from Max Mara and bodyparts from Aesthetic surgery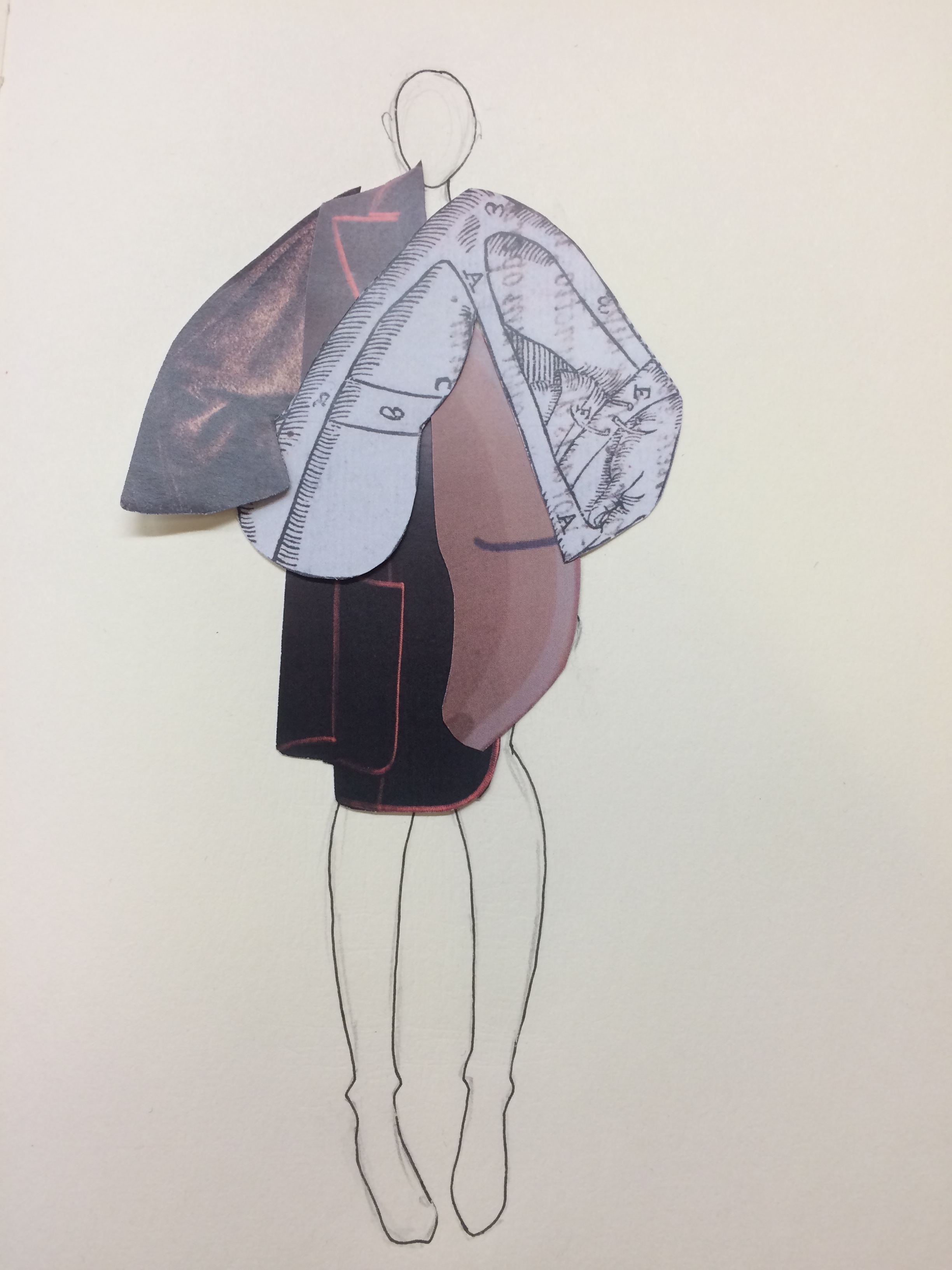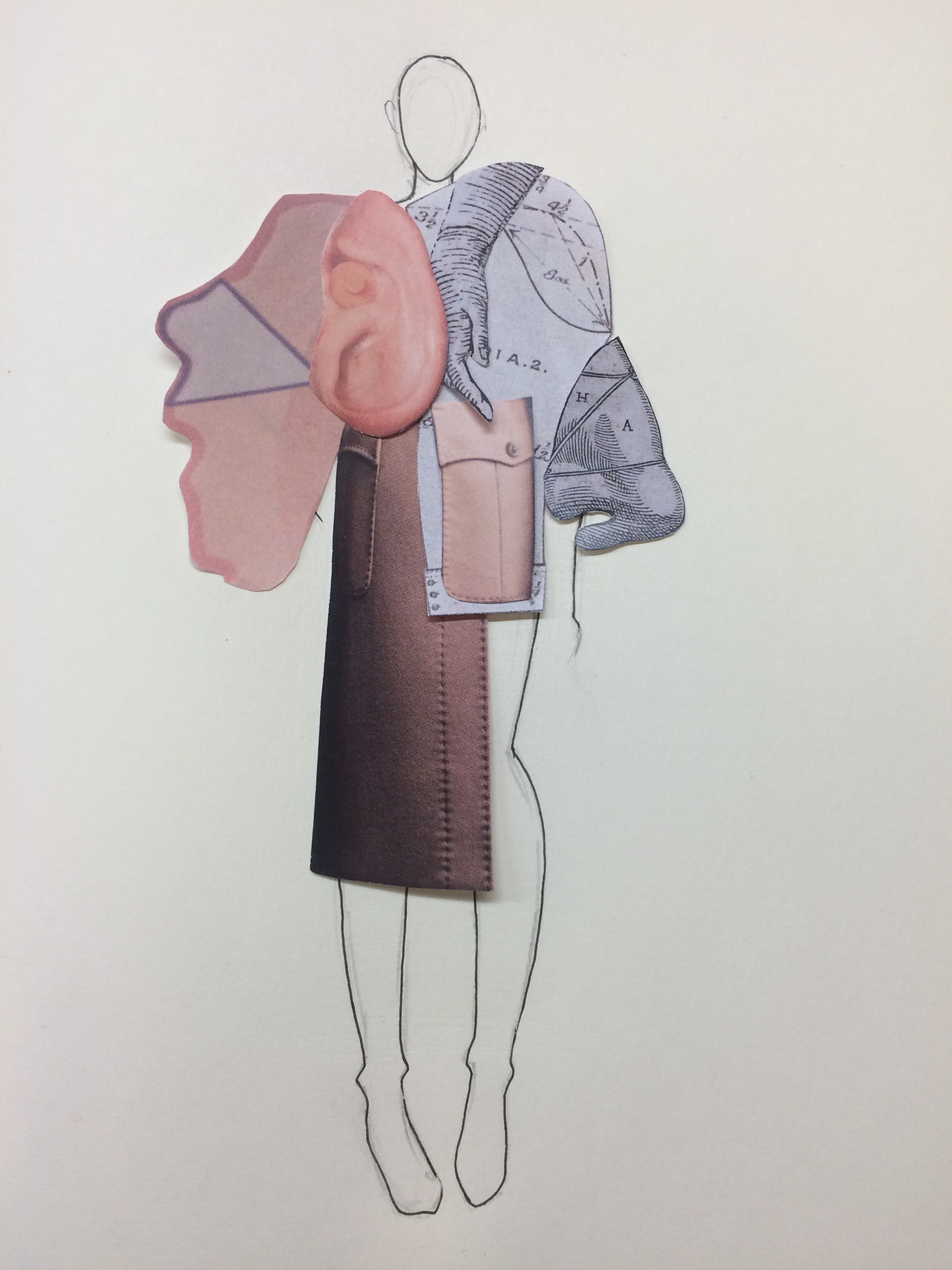 Sketches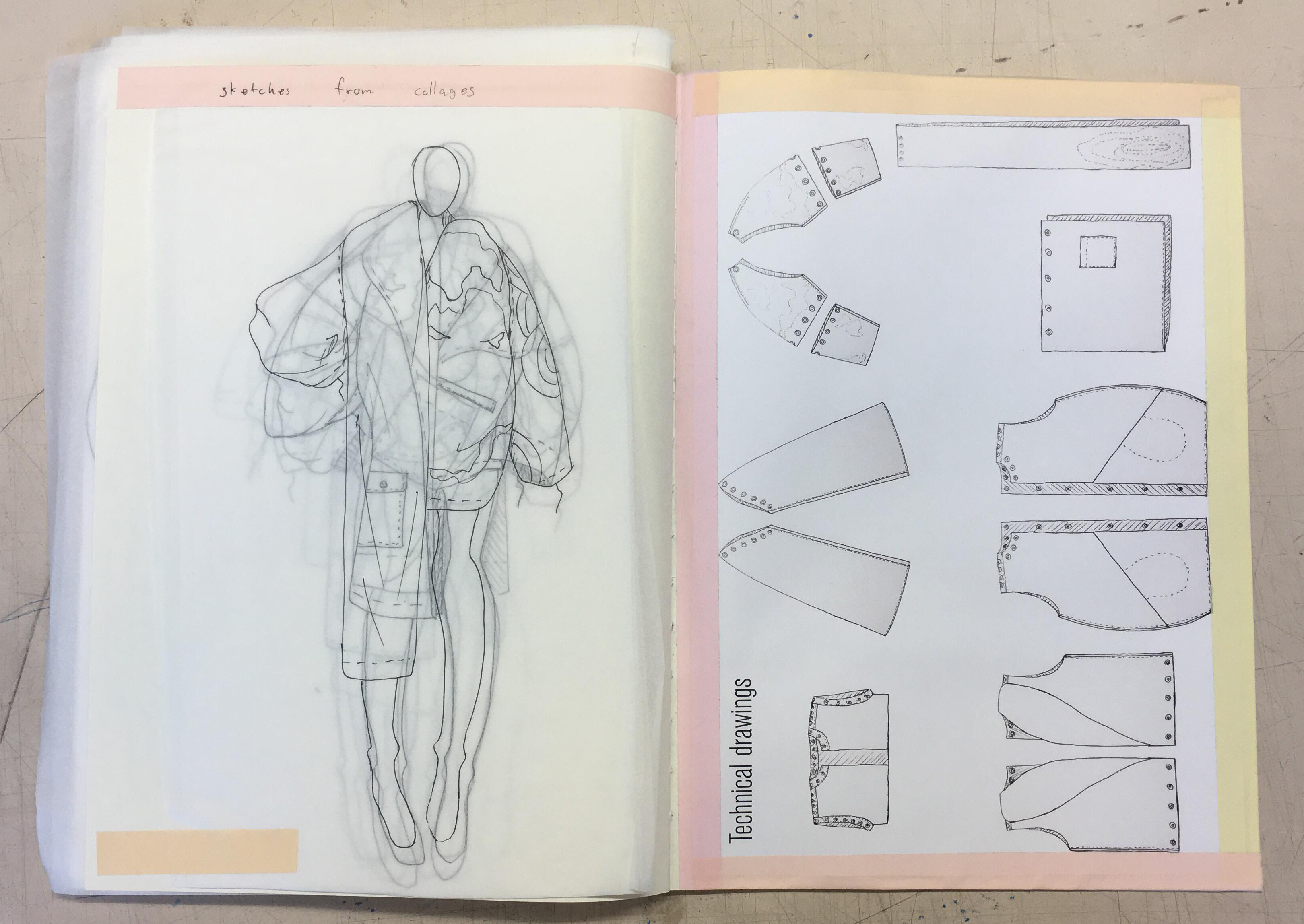 The finished multifunctional jacket with the different options